Yeah, I'm trying to catch up, which is just impossible for me... Anyway, back in MAY, the folks at the Spectrum: Best in Contemporary Fantastic Art series of art books held its first event in Kansas City, MO: Spectrum Fantastic Art Live!
Here's the website:
http://www.spectrumfantasticart.com/spectrumfantasticartlive/
Brom was one of the special guests, he gave a slideshow overview of his career, which was, of course, fascinating--
Brom had lots of amusing stories about getting to work for TSR and his time there. From the outside it seemed like they must have loved having him there, shaking things up a bit and keeping the art interesting and fresh, but he thought management felt he wasn't quite fitting in with his muted palette and dark, edgy characters.
"the secret to making it cool: put an eyeball in a hand"
management: "your elf looks gay"
brom: "i posed for that"
gets called by the people doing Scooby Doo and goes he goes in thinking, "you want me to be Shaggy"
Sculpture by Virginie Ropars, based on Brom artwork--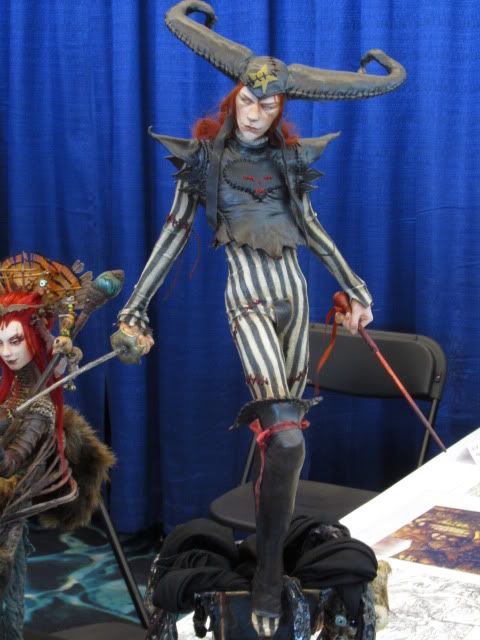 ... She won the Spectrum 19 Gold Award for Dimensional Art at the Awards Ceremony.
Another of Virginie Ropars' sculptures--
Batmobile displayed outside--
Random photo--
Special Guest Iain McCaig (creator of concept art for Darth Maul, etc.) gave several interesting presentations. I picked up one of his books and a sketch by him. Yay!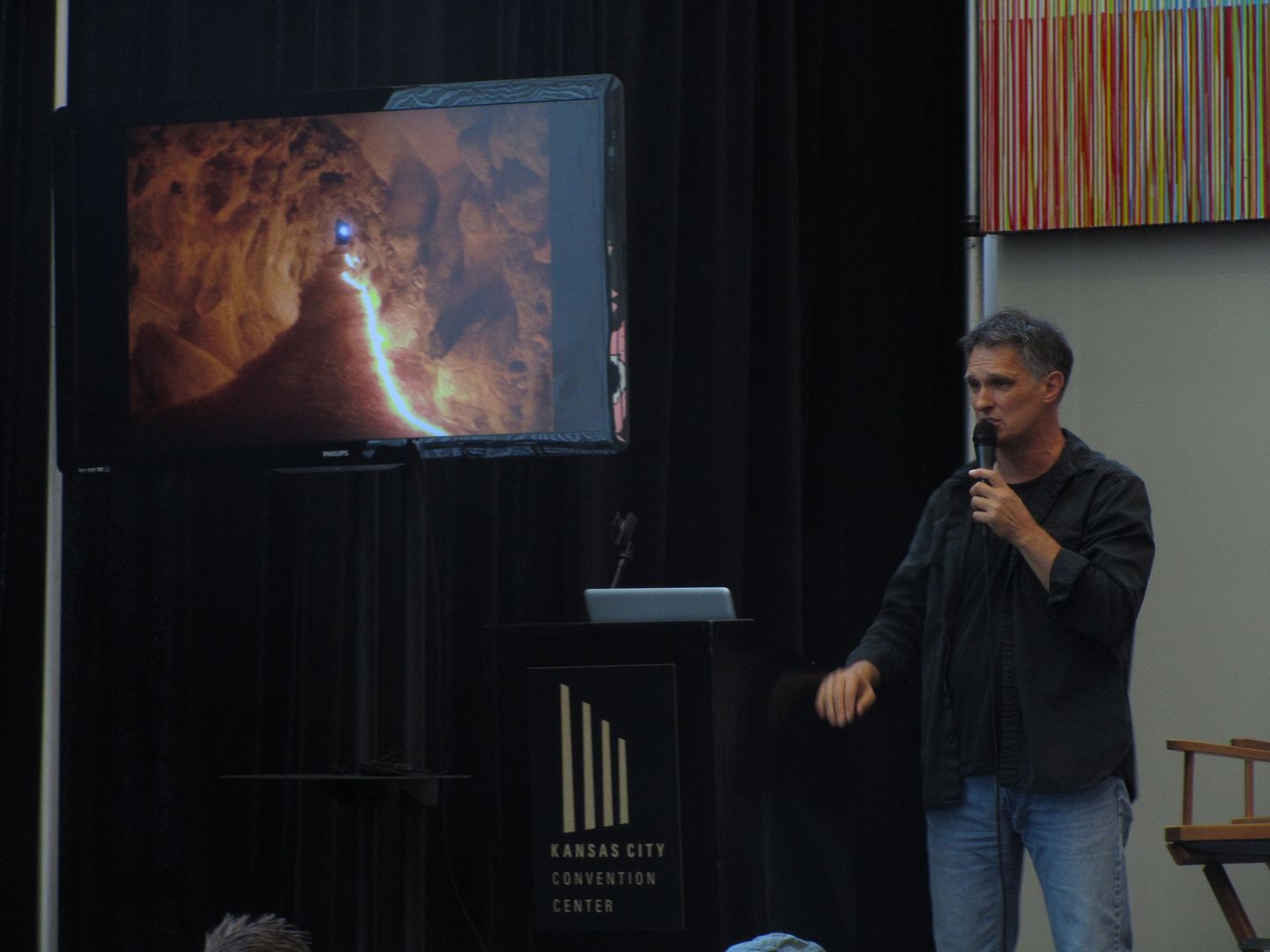 The Art Department had their booth across from ours--
Diana Harlan Stein and I shared a booth. It was by the stage where the Guests made their presentations, which was very cool I got to see them all. There were also panel discussions, but I missed those.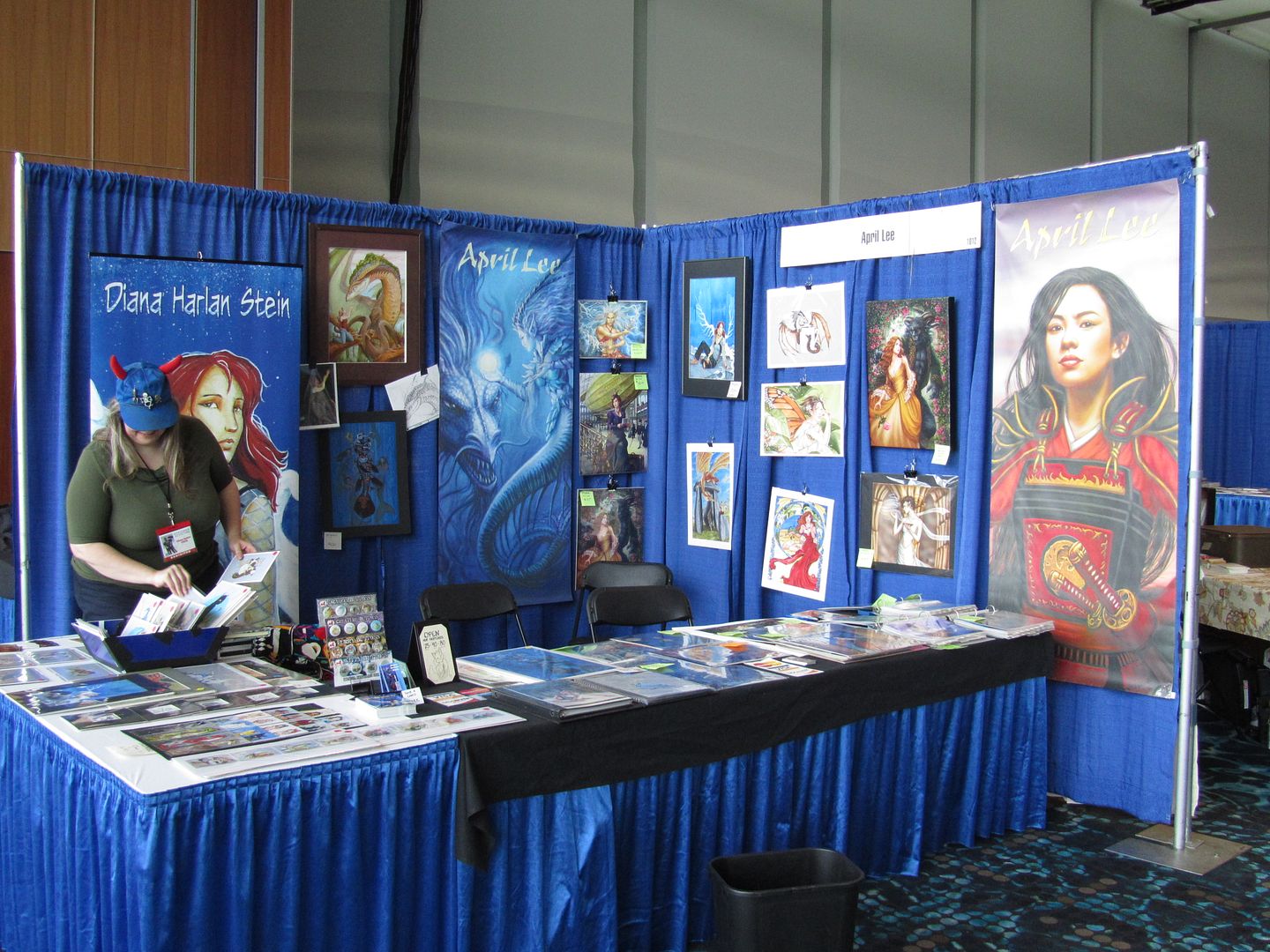 More random booth photos--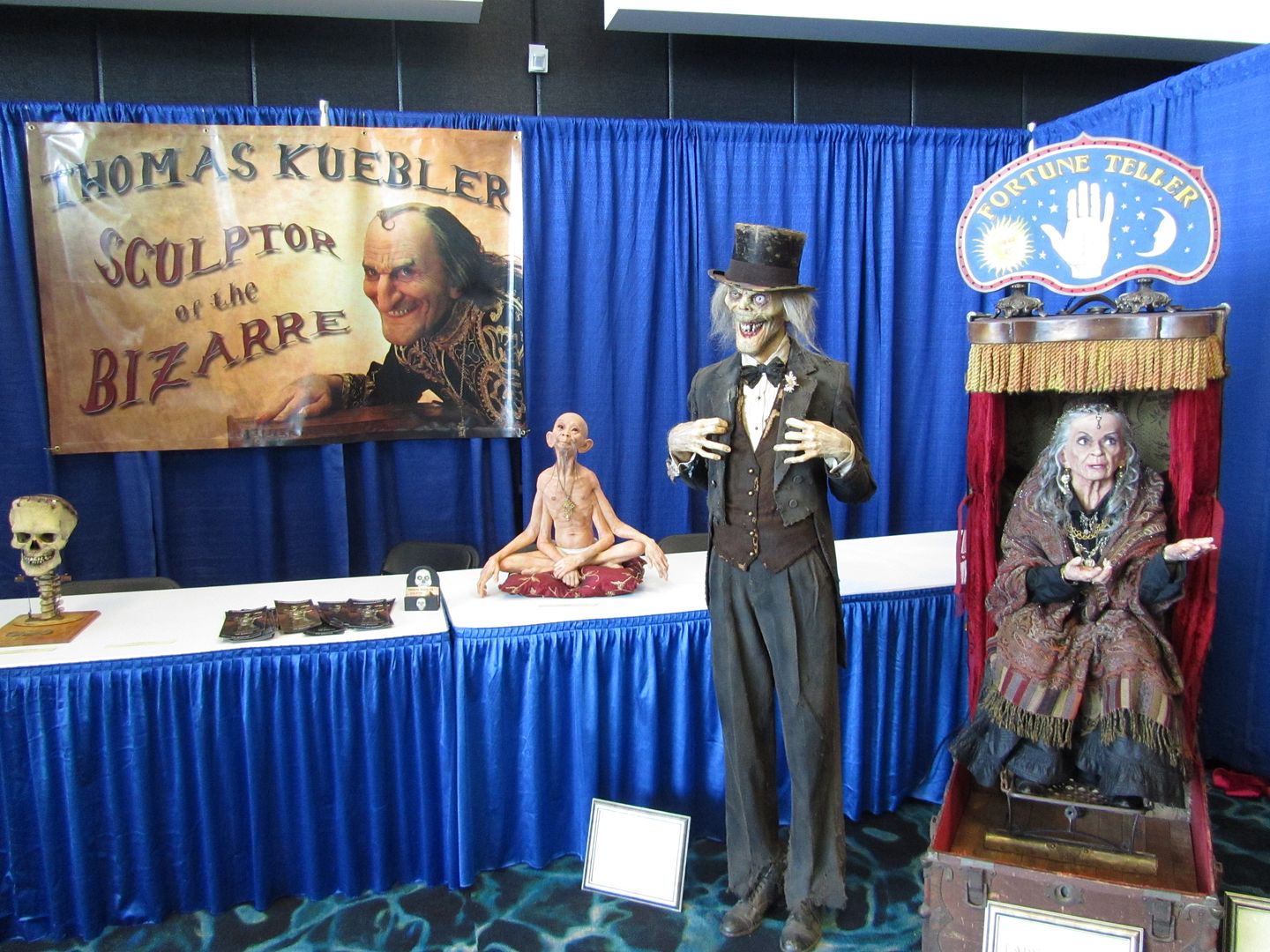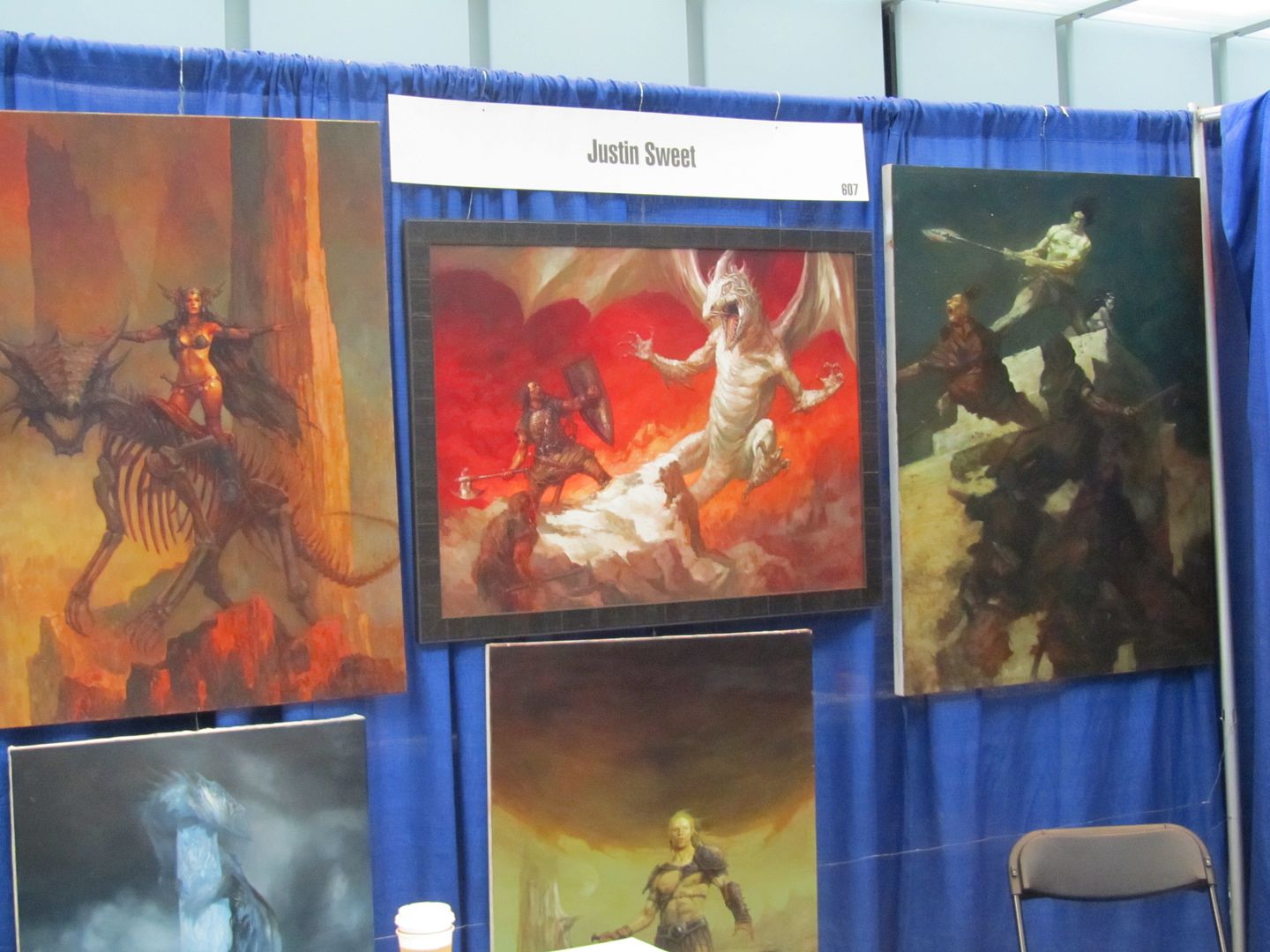 Spectrum Art Awards--held in a fabulous old theater. Announcing the nominees for Best Dimension Art, Virginie Ropars, winner of the Gold.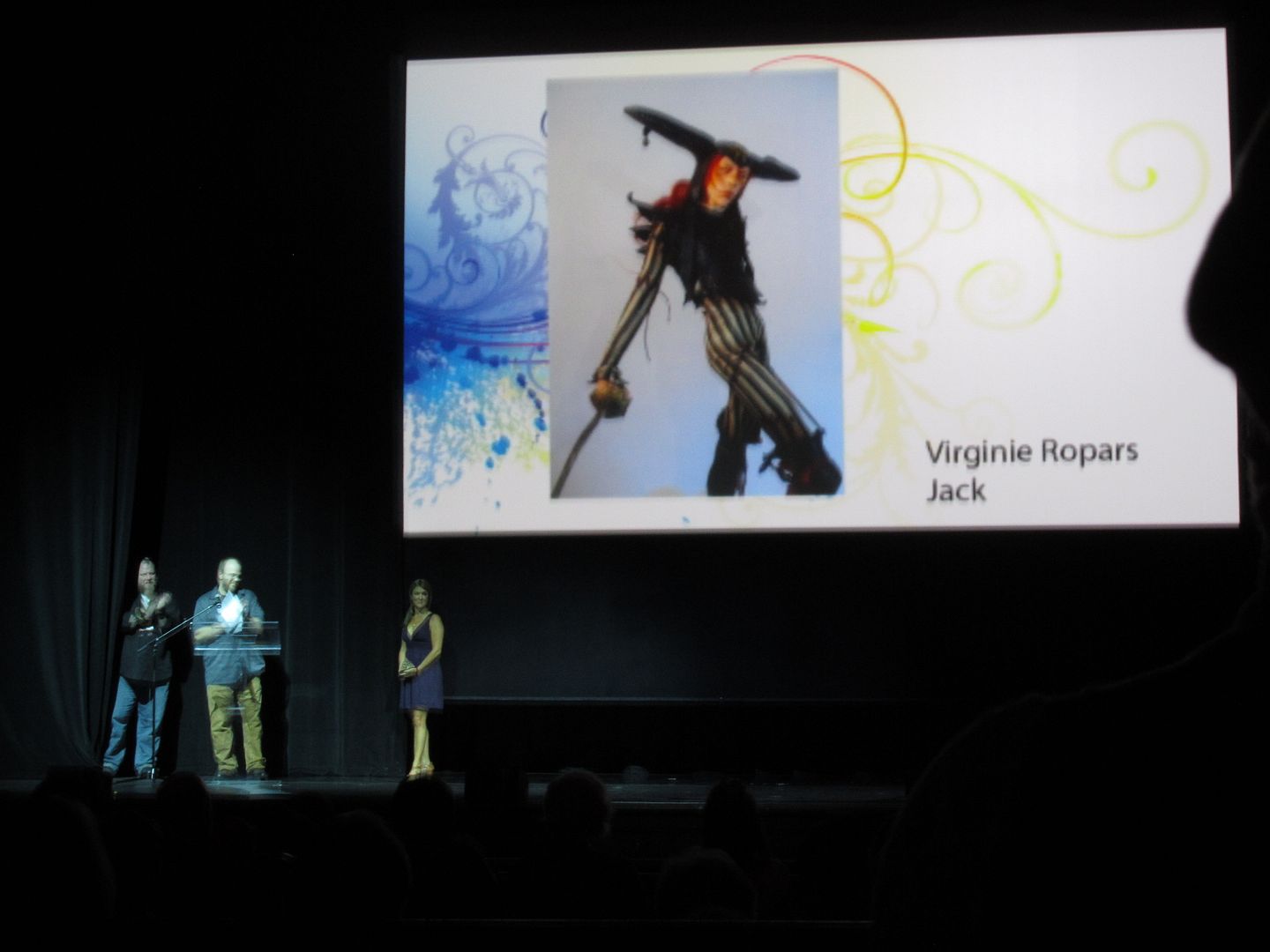 Spectrum Art Awards. Donato Giancola, one of the presenters.
Spectrum Art Awards. Michael Whelan announcing Grand Master award given to James Gurney--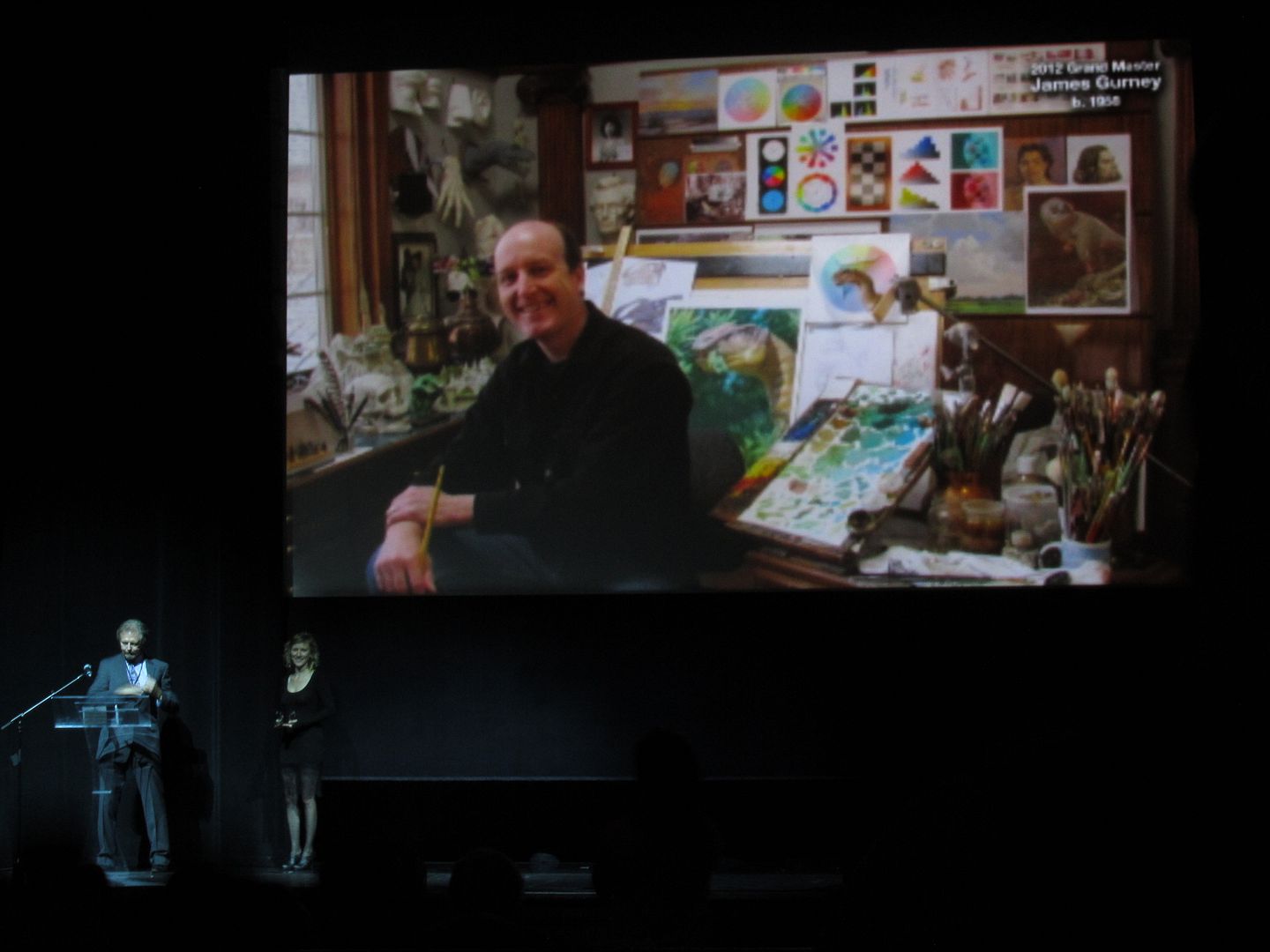 James Gurney was there to accept (as were most of the artists. He also gave presentations during the day, and had a booth where he did demos.
Cool dance/art show between the awards, by the Quixtotic Fusion dance company with Android Jones (one of the Special Guests)--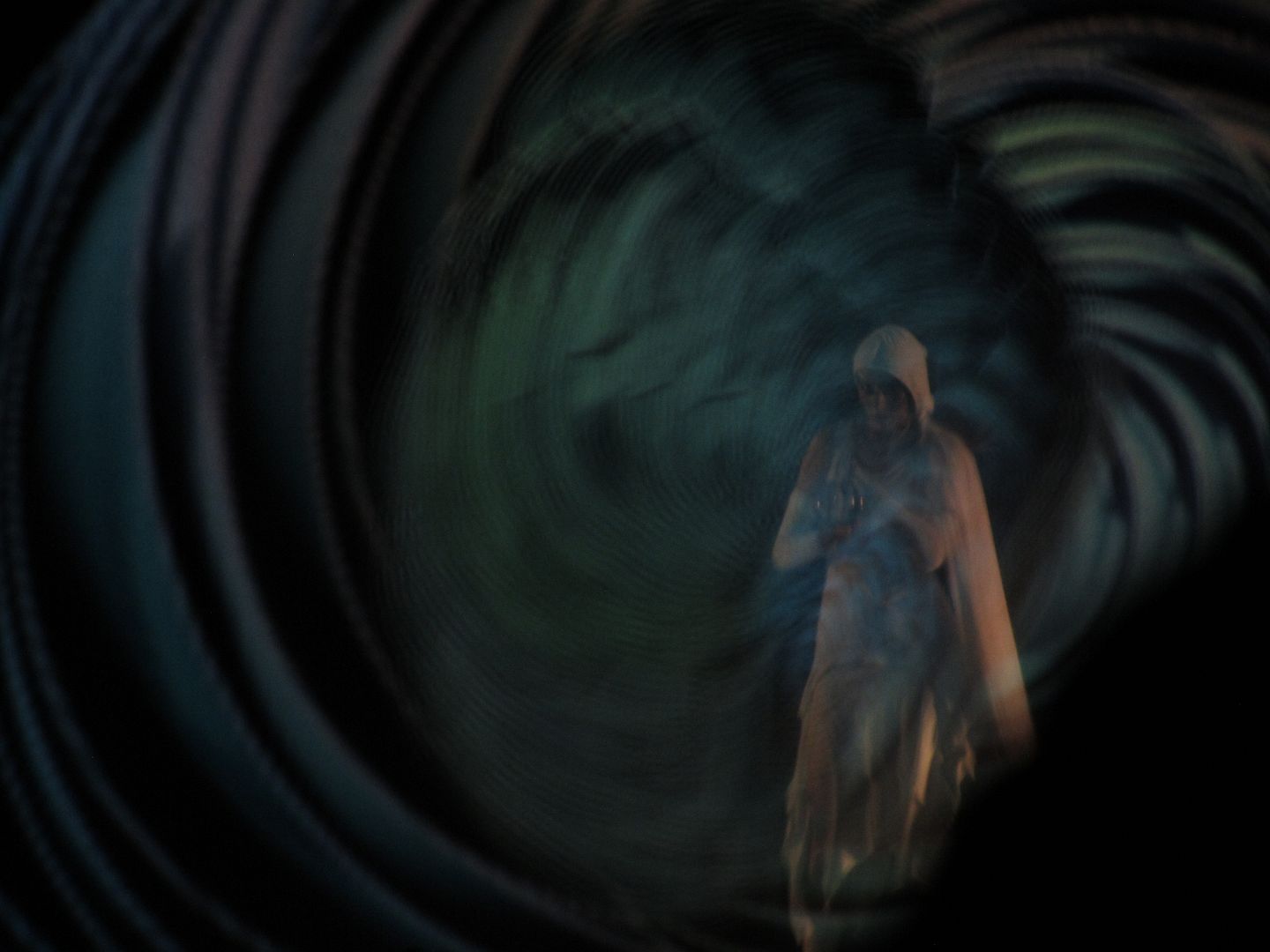 The hotel bar was buzzing afterwards. Exhibitors I heard from reported "Eh" or "OK" sales, but were enjoying other aspects of the event. That was pretty much my experience, too. The show and the Awards Ceremony were well-organized and definitely worth going attending.
It was announced that Spectrum will try it again next year.