"If we shadows have offended, Know but this and all is mended. That you have but slumbered here, While these visions did appear, And this weak and idle theme, No more yielding, but a dream." ― William Shakespeare, A Midsummer Night's Dream
Friday, June 09, 2017
My nephew and his friends documented their high school Senior Project: "Trying to Make a Stop Motion Animation"



It's hilarious!




Thursday, June 08, 2017
I love the IMC so much!!! A week of wallowing in fantastic fantasy art!
Check it out:
Illustration Master Class IMC Website
They always sell out right away, so don't hesitate.
A core group of top-notch teachers working in traditional, digital, comics, gallery, children's book illustration: Rebecca Guay, Boris Vallejo, Julie Bell, Donato Giancola, Dan DosSantos, Greg Manchess, Scott M. Fischer. Often with Iain McCaig and James Gurney. With a main Guest Instructor, and many dropping by to give talks and lectures.
IMC 2013 had Mike Mignola as Guest Instructor (although he had to leave a few days early).
A list of assignments to pick from to work on during the week (held in Amherst, MA, in June), is given out beforehand. We bring materials/supplies/computers to work on. Live and eat together.
Around 100 students.
Auditorium for Lectures/Presentations--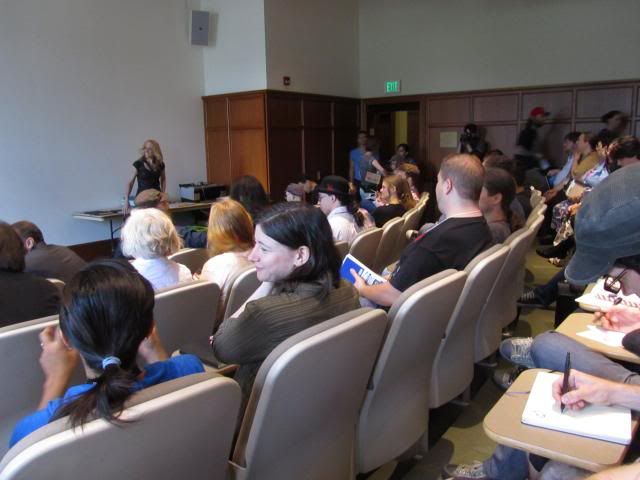 Crits on the first day, with 3 or 4 of the faculty--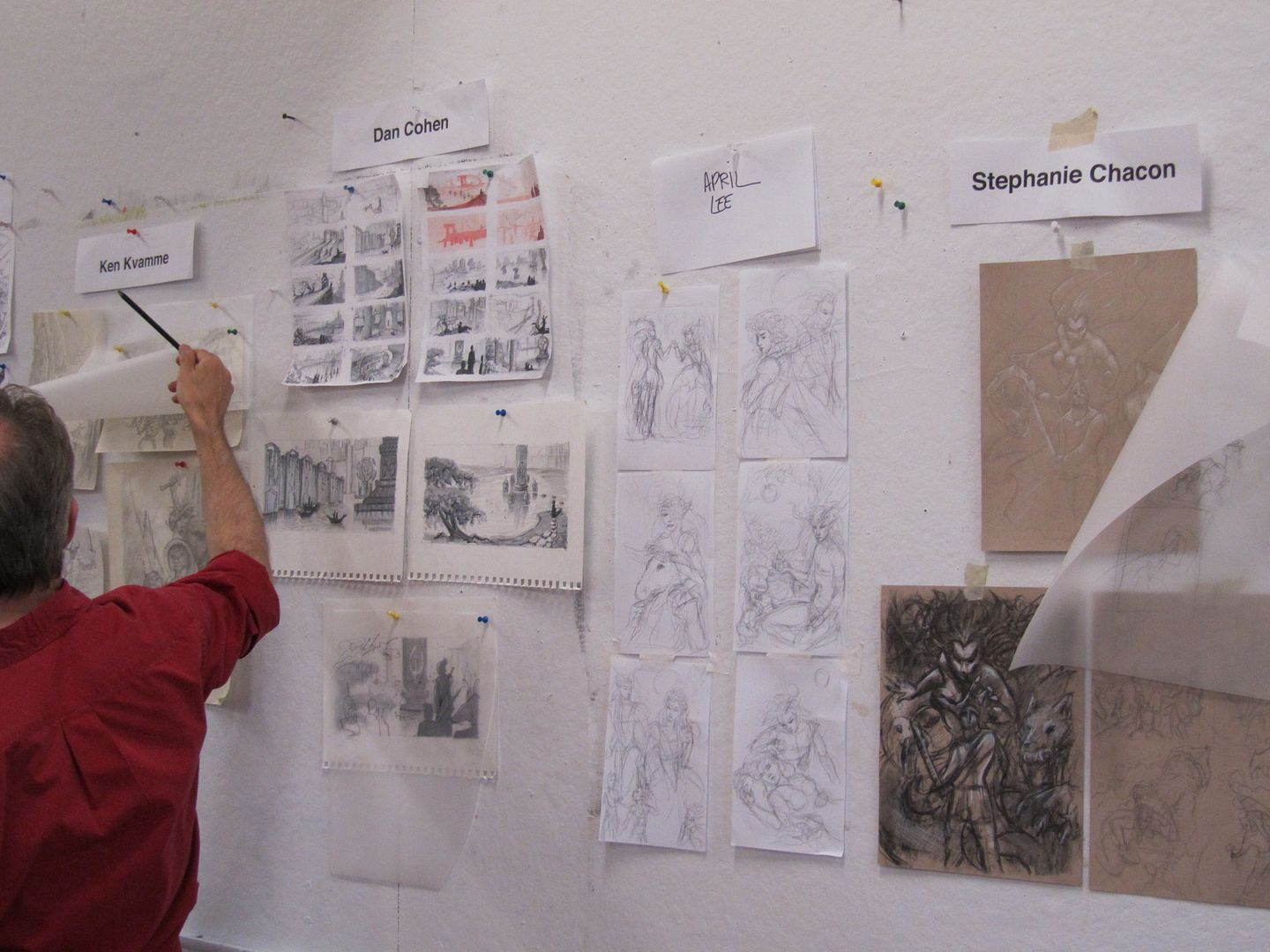 Lecture on Shooting Reference, with Scott Fischer and Donato Giancola having some fun--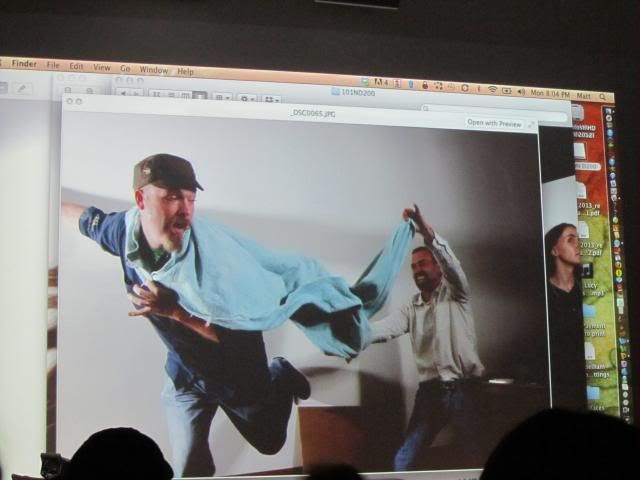 Some of my rough sketches for the "A Midsummer Night's Dream" assignment--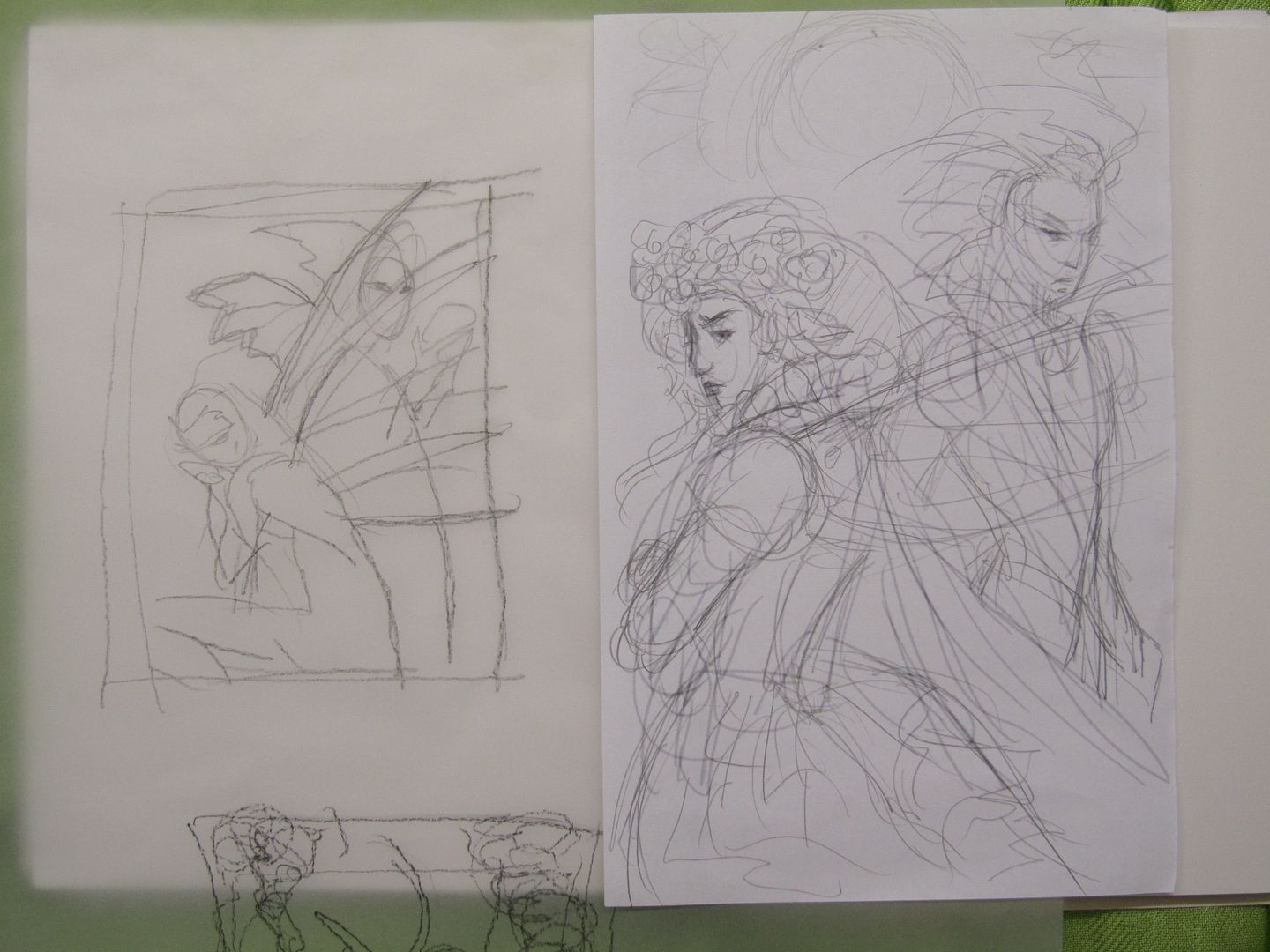 More detailed sketch of Titania and Oberon--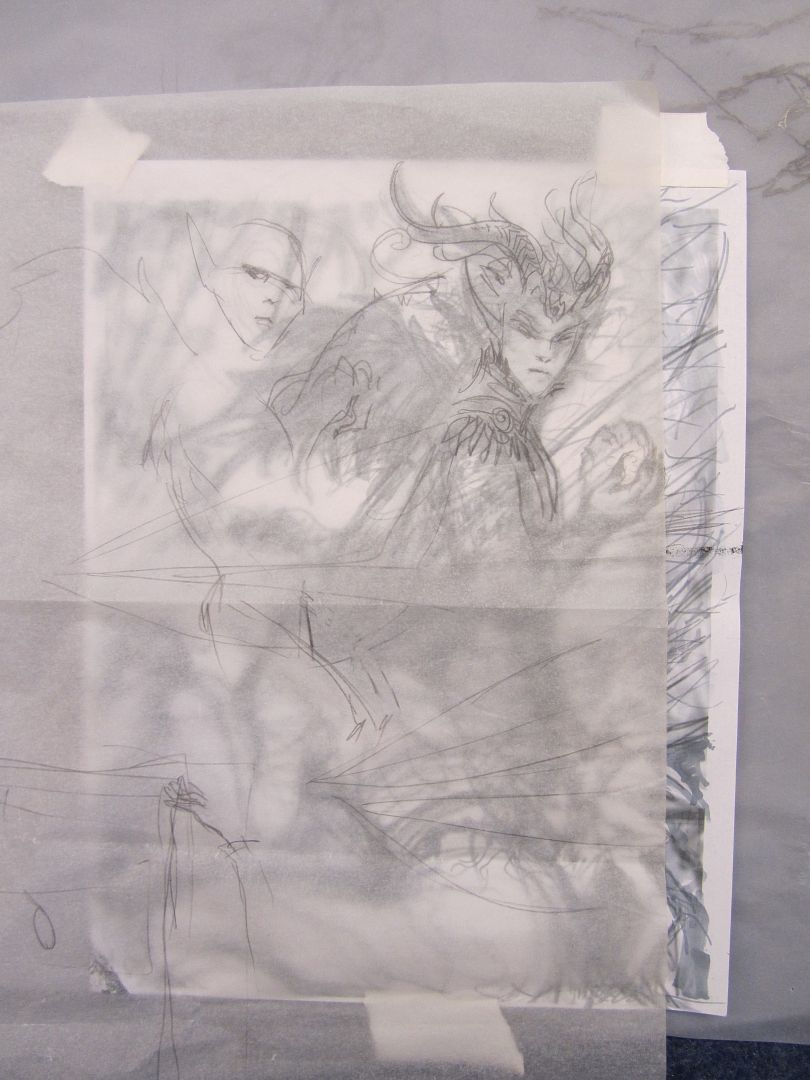 There are some models/drawing/painting sessions... this one has James Gurney doing some painting--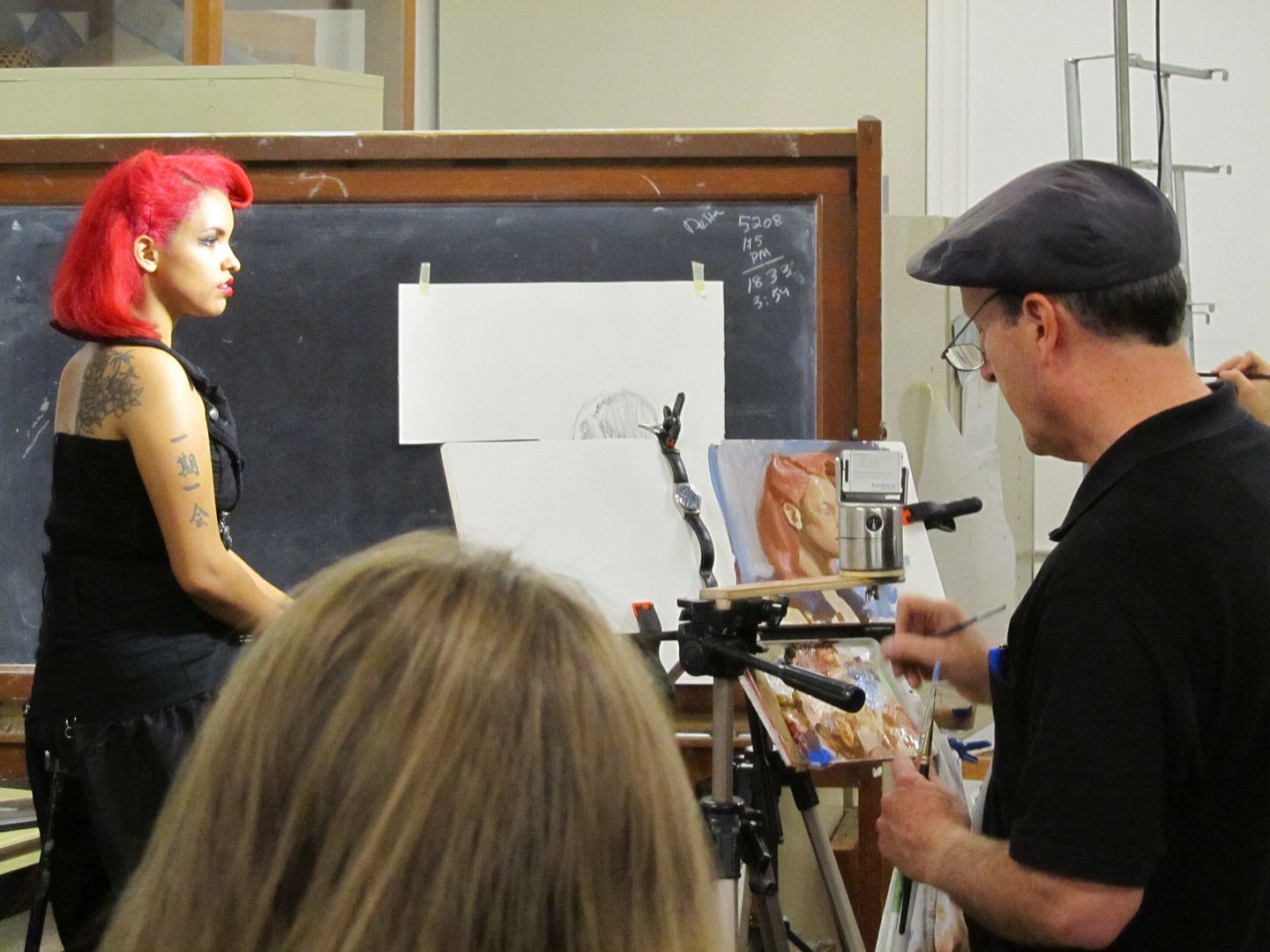 Boris Vallejo--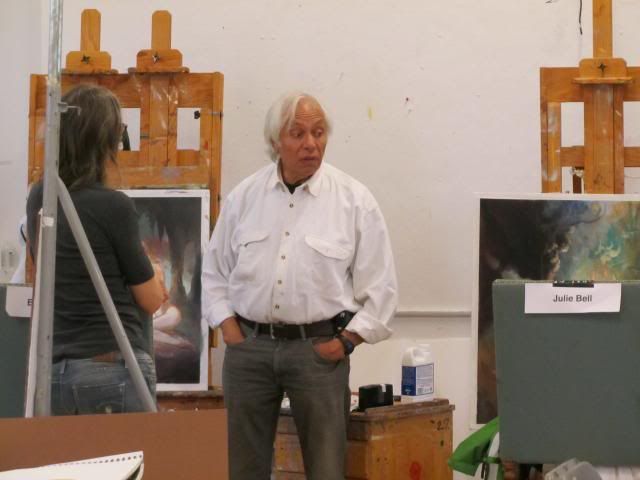 My oil painting, on 18x24" masonite, at my workstation--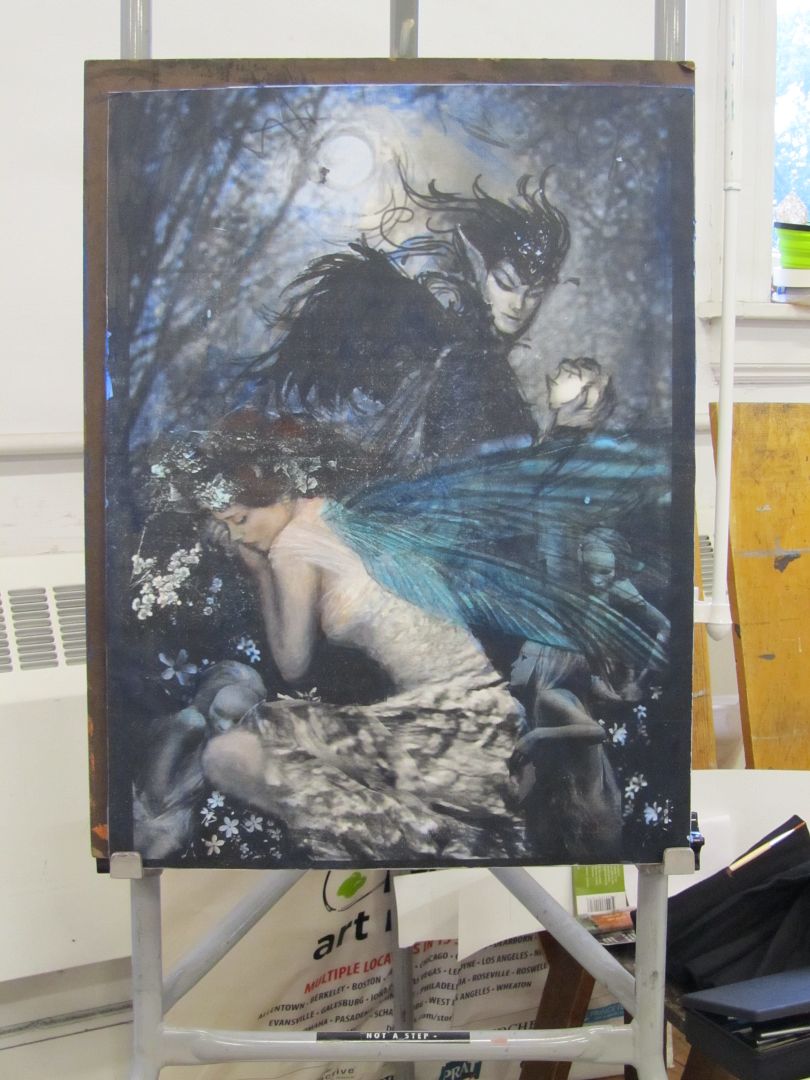 Diana Harlan Stein, working on her Captain Nemo painting--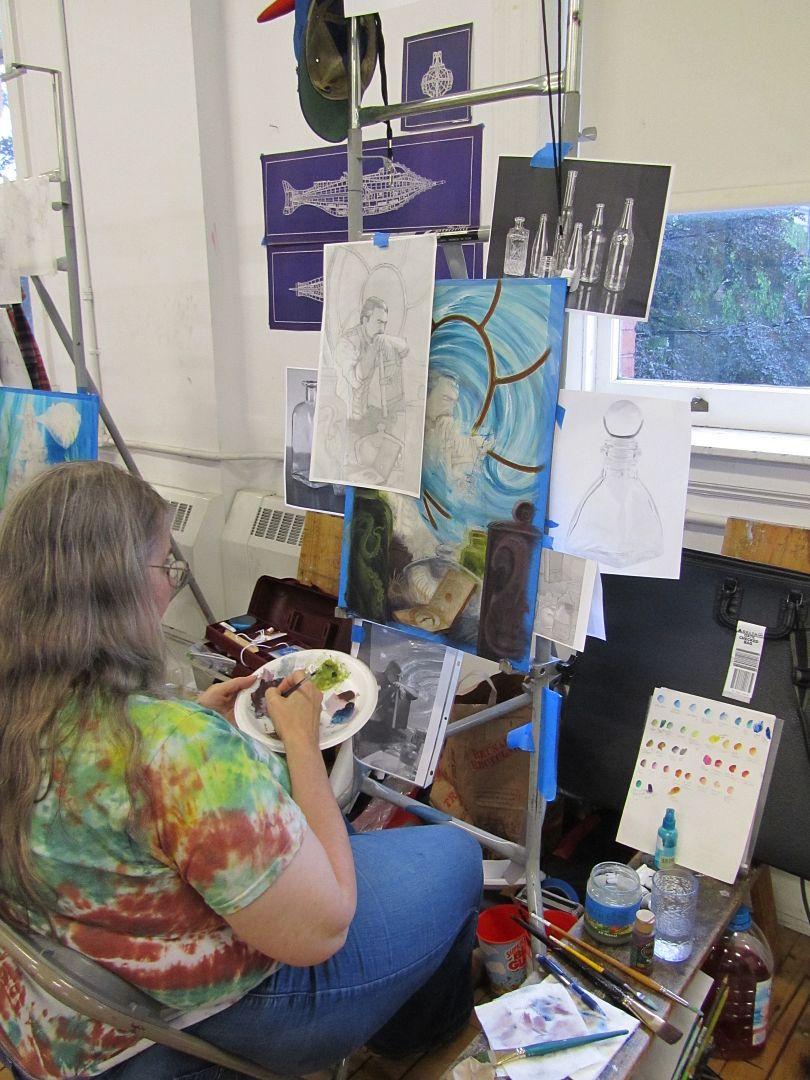 We were in the first floor painting studio. There was also a room upstairs, and another room just for digital (darker and no paint allowed!)--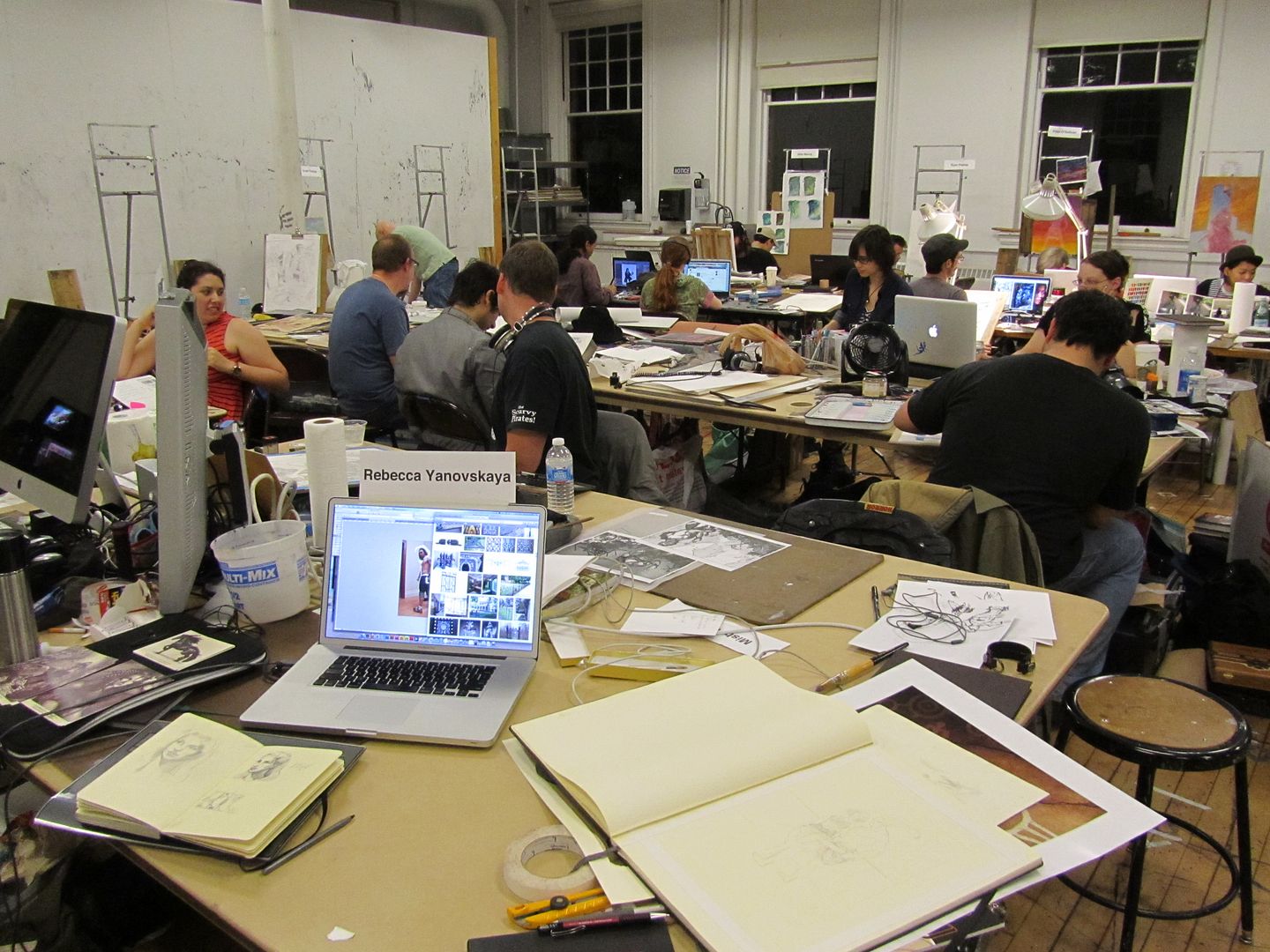 Row of easels--
Greg Manchess, painting--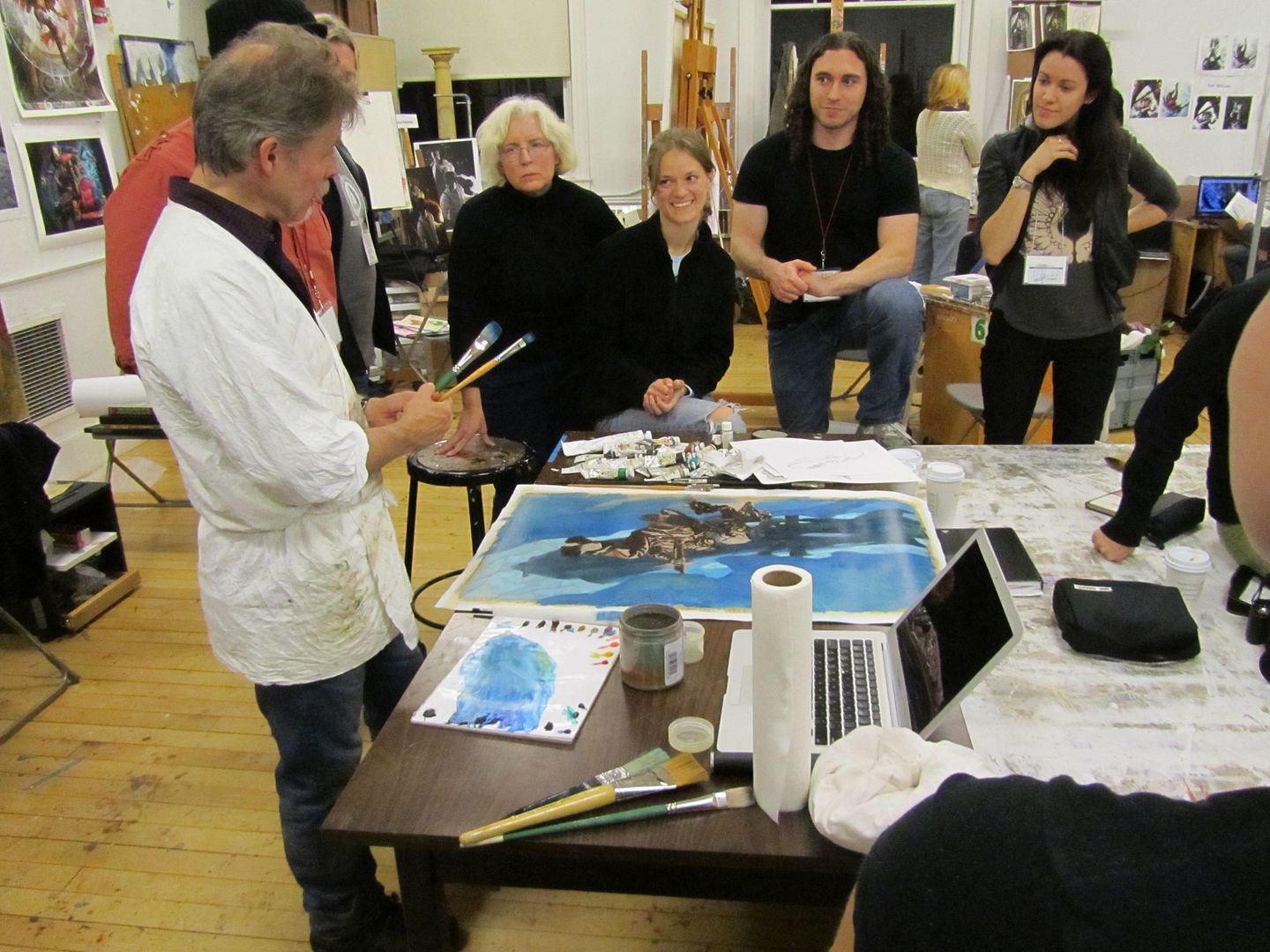 Iain McCaig, Greg Manchess, and Donato Giancolo looking at artwork--
Scott Fischer, painting--
Donato Giancola, painting--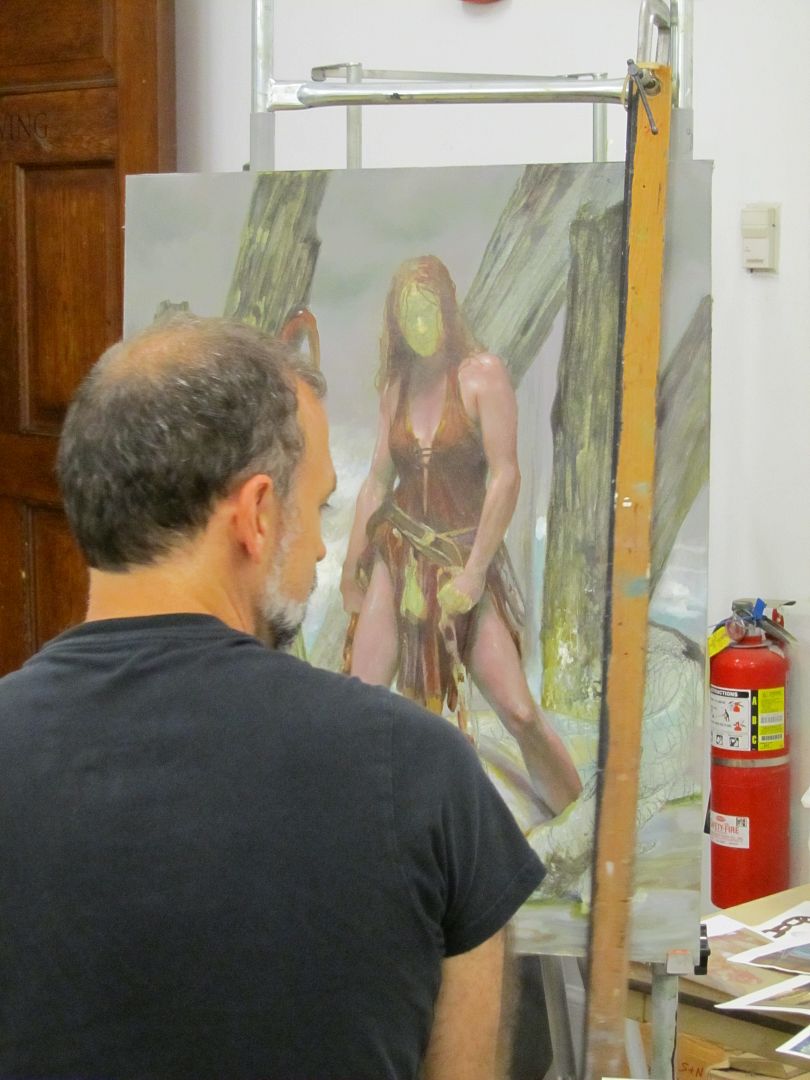 Diana Stein, painting--
Rebecca Guay, painting--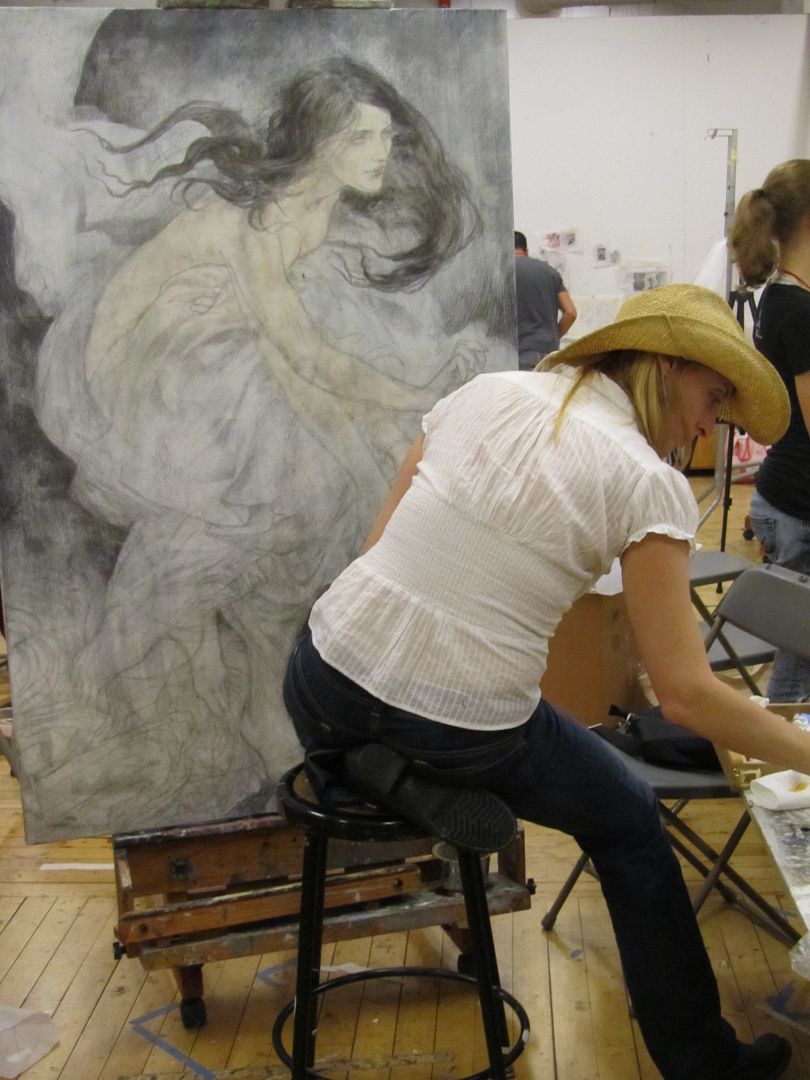 My painting--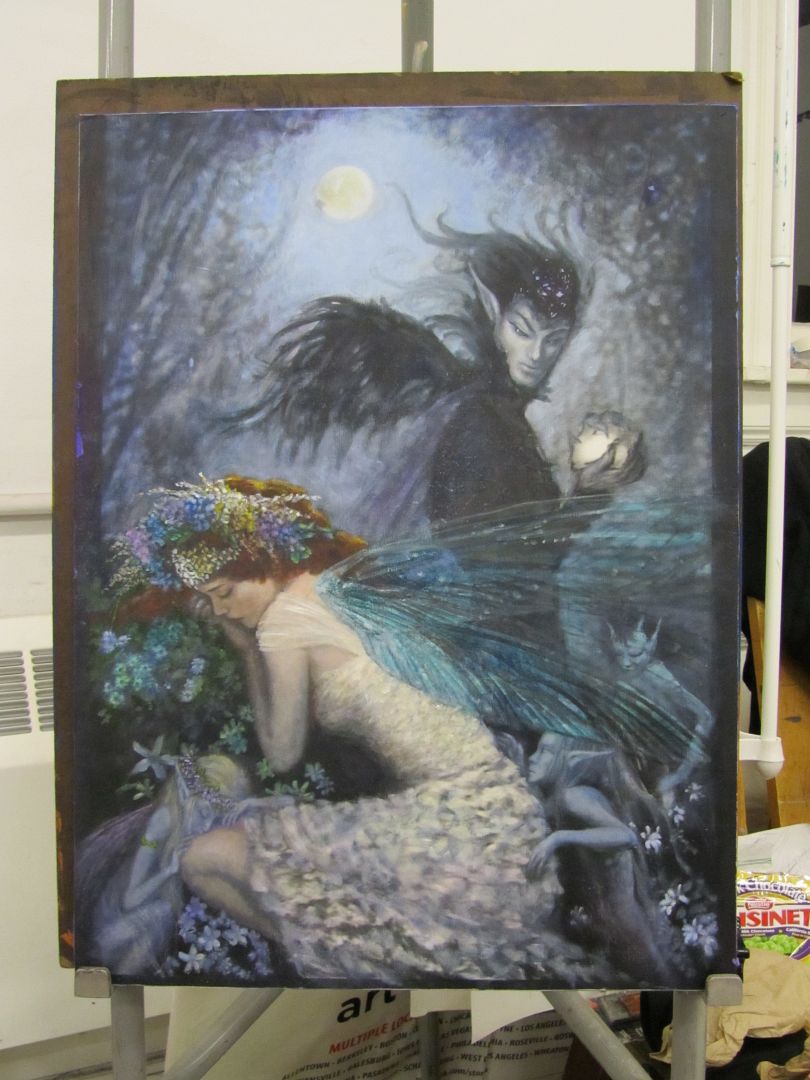 End of the week, display of work and sketching in everyone's sketchbooks--