I'm back, but still exhausted, so this will be a brief post!
On the first day, after the moving our stuff to the studios (there were two in the Fayerweather building--Studio A downstairs and Studio B upstairs, with 40 students in each--I was downstairs in A) and having our sketches looked at before and after lunch, and then going to the lecture on shooting reference and studio set-ups, we had the evening tine in the studios, from 8pm to 10pm (and the building open until 1pm... or later for people to work if they wish). It was fantastic to see the instructors set up, with them working away!
How often can one get to see Boris painting?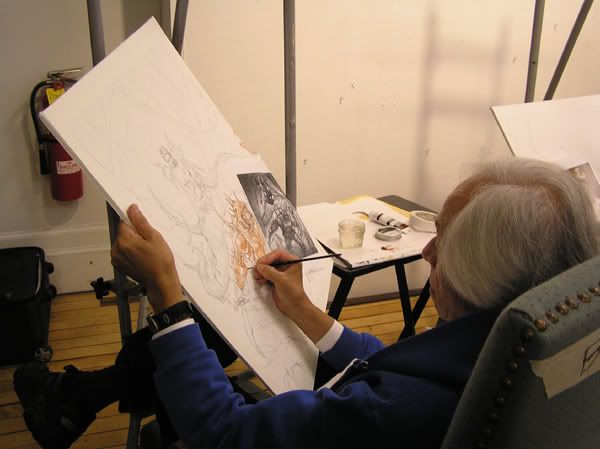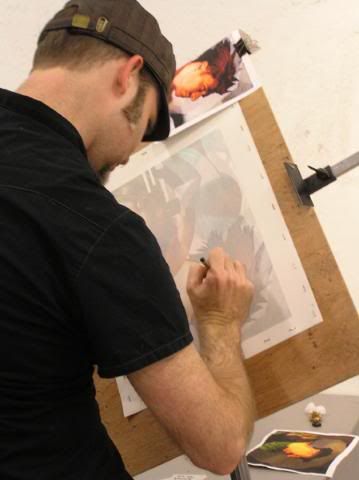 Scott Fischer had a rotating board to paint on.
Greg Manchess was starting a piece that was one of our assignments (the Steampunk Wizard of Oz).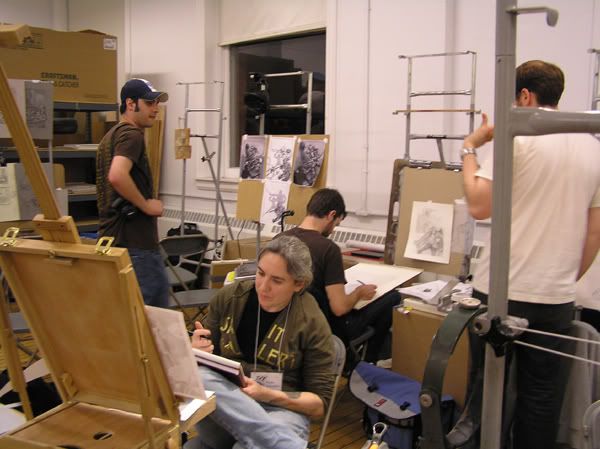 Students, already set up and working hard.
John already had a terrific finished sketch ready to go for the Lady of the Lake assignment--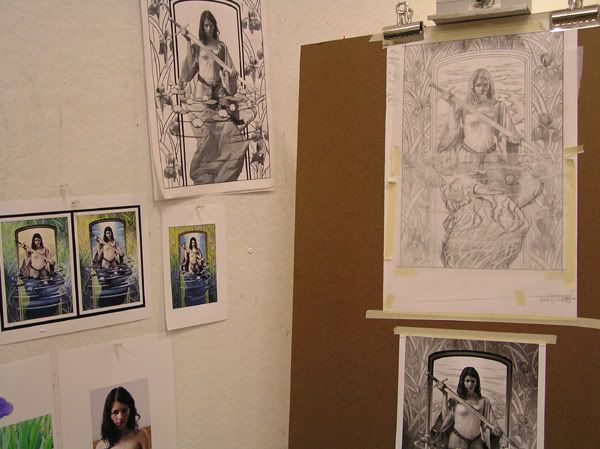 Boris, with Julie Bell painting next to him, had a comfy chair, with his name taped on back.
Some of Dan DosSantos's paintings on display in Studio A (I'd actually read BUTCHER BIRD, that had his art on the cover, which was my intro to his art).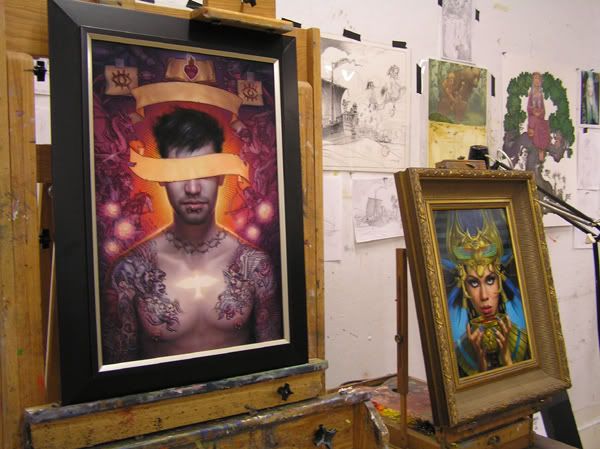 Donato had the beginning of the private commission he was working on--
Greg Manchess knocked in the first figure on his piece the first night--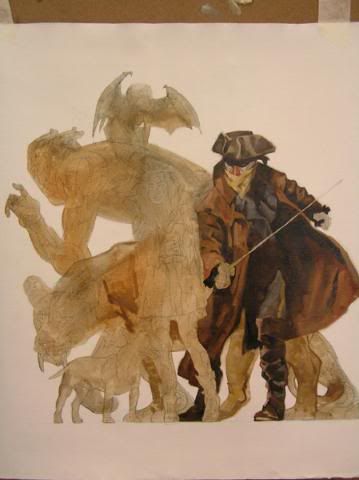 Scott got a lot done also--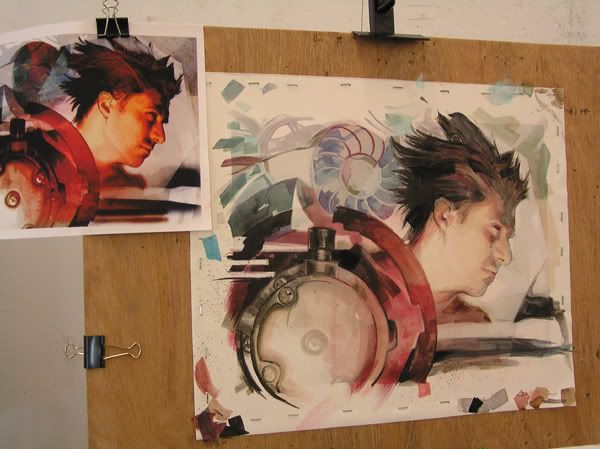 Julie Bell painted the underpainting--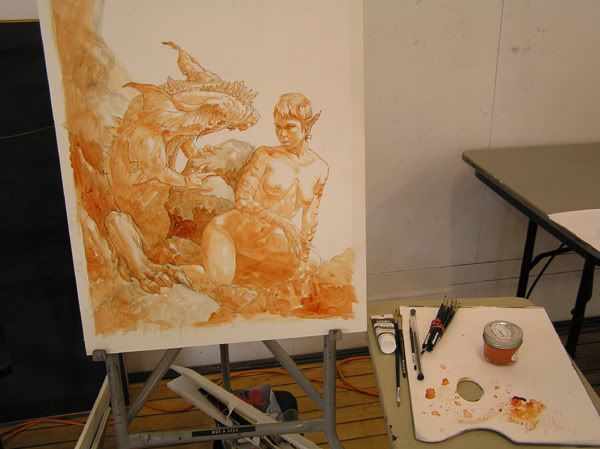 As did Boris... all in an hour or two--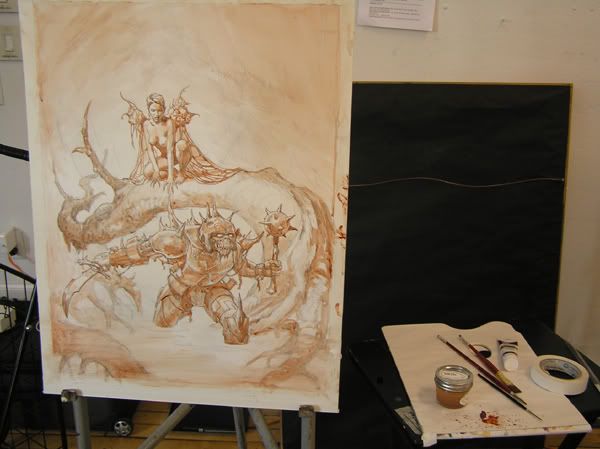 Of course, they are well-admired professionals for a reason! I was still working on my sketch, of course... shooting photo-refs in L. A. Williams' room, since he had brought his lights and D700 camera, and the fantastic Zelda (who does the graphic/comics on Tor.com) had volunteered to model for a few of us (Diana Stein and Joseph and me), while she got Ruth Thompson to model for her. I was still sorting through photos at 2am. And the late nights only got later from there! Agh!
As I'm still Very Sleepy, that's all for now...!!!